SCHOLARSHIP APPLICATION DEADLINE EXTENDED!
The application deadline for The Foxworth Family Chiropractic Scholarship has been extended to May 3, 2019.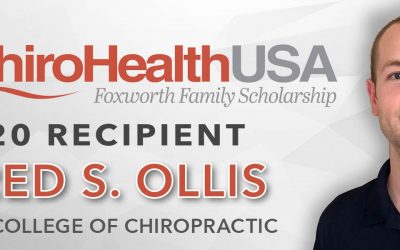 by Kristi Hudson, CPCODirector of Business Relations, ChiroHealthUSAIt was 6:00 in the morning when I received the call from Reagan Foxworth Chappell and all I heard was sobs, and my heart nearly stopped. After composing herself, she let me know that with the help of...
read more