October 2020 – Neuro Renovations Chiropractic & Acupuncture, Oklahoma City, OK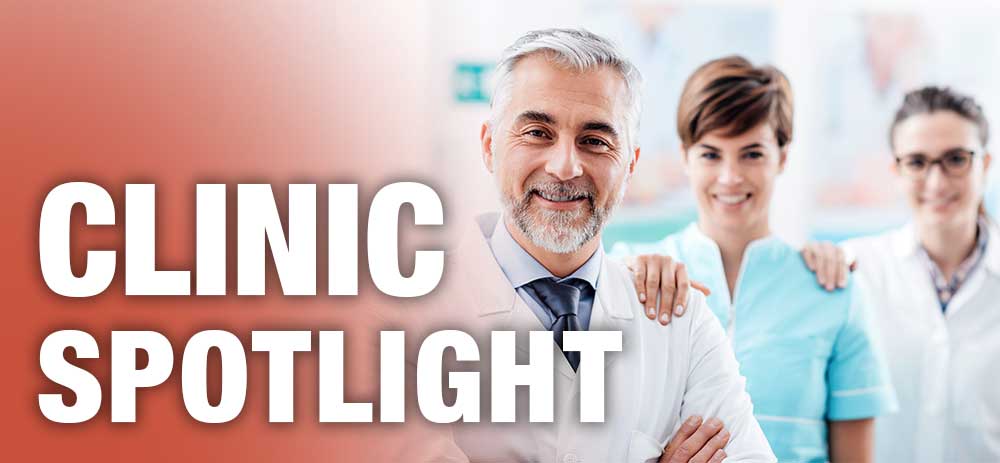 Dr. Greg Mendiaz
Dr. Greg didn't start out life as a chiropractor. He morphed into one…by chance. His prior education involves a Bachelor's and Master's Degree in Criminal Justice. After spending the better part of a decade on the streets in law enforcement his body had taken a toll. He began receiving chiropractic manipulations and therapy that helped to improve his quality of life. He didn't believe that having to take daily medication was the best answer to his problem. Coming from an investigations background he has always been the curious/doubting type that needed to find the truth. He eventually found relief that didn't involve drugs.
Dr. Melanie Evans
Dr. Melanie was born and raised in Mustang Oklahoma. She continued her education at the University of Oklahoma where she got a bachelors in Health and Exercise Science. She has a passion for health and wellness. She knew she wanted a profession with a more natural route and it was in college that she first stumbled upon Chiropractic. After shadowing a chiropractor she knew this was the profession for her. She witnessed first hand how chiropractic can help improve overall quality of life and wants everyone to experience what chiropractic has to offer.
Dr. Taylor Baird
Dr. Taylor was born and raised in Pratt Kansas. He always loved sports, math and science. He knew since his junior year of high school that he wanted to be a chiropractor. Although it took a major car accident and some serious middle back pain to get him to the chiropractor for the first time. Shortly after he started receiving chiropractic manipulations he knew that he wanted to help others the way that he had been helped. After experiencing the benefits of chiropractic for himself Dr. Taylor decided to pursue Chiropractic as his career and calling.