November 2015 – John Redus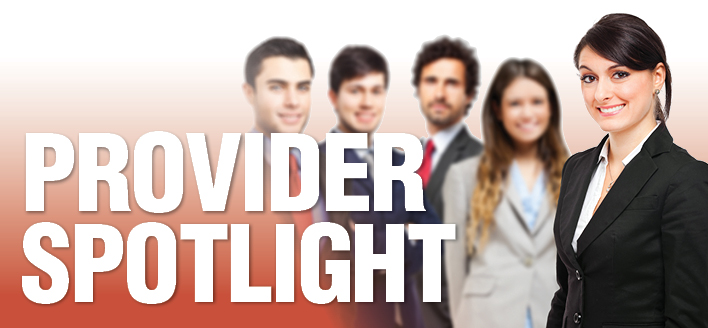 My Chiropractic Story
At age 24 I was involved as a back seat passenger in a bad rear-end auto accident. At the hospital I was treated for a broken nose after being thrown forward into the driver's head. Nothing was done for my neck. About ten years later after having excruciating headaches and neck pain for several years, a friend introduced me to a chiropractor. After examination and xrays he adjusted my neck, and the the headaches started to be relieved. I was impressed with the results! After a course of care the headaches were gone. However, because of the length of time before I knew about or sought chiropractic care, arthritis had set in. So I still see my chiropractor regularly every month.
Several years after becoming a chiropractic patient I was lying on the adjusting table, and the thought hit me that I ought to become a chiropractor. So I discovered what that required: returning to college (even though I had a Master's degree, which was in education) and taking the required prerequisite science courses to enter Palmer College of Chiropractic.
Chiropractic Education
I chose Palmer College because it was the fountainhead (or the founding place) of chiropractic. The professors were well educated and researched in their fields and displayed a love of the human anatomy and physiology and the philosophy of chiropractic. They were able to convey these ideas to the students not only because they had the knowledge of the field, but also because they were enthusiastic about chiropractic. It is easy today to talk with patients because of the training I received.
Our Chiropractic Mission
Our mission at REDUS CHIROPRACTIC CARE is to provide the best possible healthcare to the greatest number of Campbell County and surrounding residents as possible. We are a hometown practice, living and working among the people we serve. We listen and care so we can help you.
Family
My wife of at least 4 decades, Dana, and I have one daughter, Anna, who lives with us (because of a long-term health condition) and we have lived in Campbell County for 20 years. We attend church at Jacksboro First Baptist where I am in the choir and am a deacon. Dana works with the Celebrate Recovery program. The three of us enjoy the mountains – Dana grew up in the North Carolina mountains while I grew up in the Texas Panhandle (flat!). I am a member of the South Campbell County Rotary Club and the Campbell Chamber of Commerce (in which I am a member of Leadership Campbell County). Also, I am a member of the American Chiropractic Association and the Tennessee Chiropractic Association (in which I was named the Tennessee Chiropractor of the Year in 2008). We love where we are and what we do!
Health Habits
I have my spine adjusted about every three weeks to maintain the movement and activity that I do. Dana and Anna receive regular adjustments – their chiropractor lives with them. We enjoy Dana's preparing our meals – they are healthy and delicious! See the Halleluia Acres link on this website – this is the guideline we have followed for years. We use our NordicTrack treadmill and exercise regularly. We rarely need to see a medical doctor and take care of most maladies naturally.
Thanks for visiting our site. I look forward to meeting you in person and learning how we may be of service to you. Give our office a call, or em