August 2015 – Leigh & Scott Lenz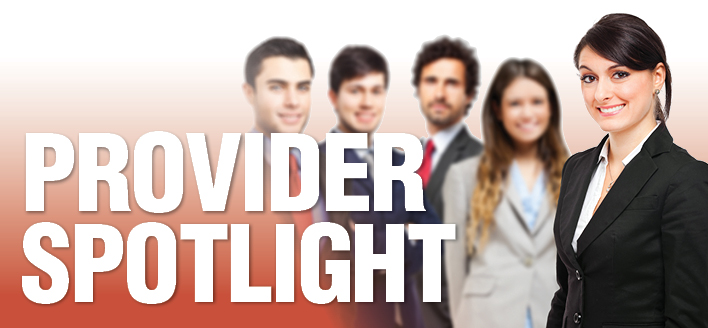 Dr. Scott R. Lenz
Dr. Lenz was raised in the Rogue Valley.  He is a graduate of Crater High School.  After high school he served in the Army for 3 years during the Gulf War and then went to Southern Oregon University earning his degree in Health and Physical Education.  He used his degree to teach in the local schools.
Passion for health and wellness led him to attend Parker College of Chiropractic in Dallas, Texas.  While at Parker he tutored other students in gross anatomy, radiology and chiropractic technique.  Upon graduation in 2002, he earned honors in radiology, student clinic and leadership.  He was also awarded the James W. Parker Award for his compassion and chiropractic skills.
Dr. Lenz started seeing a chiropractor at age 19 after being injured in a car accident.  The results and increased health he experienced from the chiropractic care he received motivated him to pursue a career in chiropractic.  He gets adjusted regularly by Dr. Leigh to maintain the proper alignment of his spine and to give his body the optimal health potential possible.
Today, he enjoys helping his patients live life to it's fullest.  He is certified in Veterinary Orthopedic Manipulation and is a Certified Medical Examiner.  He enjoys triathlons, outdoor activities, scuba diving and is an avid race car driver at the local track.  He also earned the California and Oregon UMP State Championships in 2004 and 2009 for the Modified division of race cars.
---
Dr. Leigh F. Lenz
Dr. Leigh was raised mainly in Texas.  She graduated from Marcus High School in Flower Mound, Texas and then attended the University of Mississippi where she played Division I soccer for Ole Miss for 4 years and helped her team win the Western Division of the Southeastern Conference in 1999.
After graduation from Ole Miss in 2000, she started chiropractic school at Parker College of Chiropractic in Dallas, Texas.  She too tutored other students in chiropractic technique and radiology.  Upon graduation in 2003, she earned honors in radiology and student clinic.  She recently honored with the Oregon Healthy Living Reader's Choice Award "Favorite Chiropractor" in 2015.
Dr. Leigh started seeing a chiropractor at age 7 after a major fall.  She fell 18 feet off a cliff and landed on her head.  Soon thereafter, she started experiencing severe back pain and also had a lump appear under her throat.  Her parents took her to a chiropractor who evaluated her condition and started treatment immediately.  Dr. Norris (her first chiropractor) found 7 curves in her spine, some of which could have lead to paralysis later in life.  After extensive treatment, Dr. Leigh's back is corrected, the lump is gone and she is enjoying life to the fullest!
The treatment she received with chiropractic care helped to give her her life back and also helps her reach her health potential.  She feels so blessed to have been introduced to chiropractic at a young age and felt the Lord was calling her to become a chiropractor while she was attending college at Ole Miss.  She gets adjusted regularly by Dr. Lenz to maintain the proper alignment of her spine and nervous system function.
Today, she enjoys helping her patients become healthier with the help of chiropractic care and is certified in the Webster technique, Veterinary Orthopedic Manipulation and Fascial Movement Taping.  She is also a Certified Medical Examiner.  She enjoys flying, playing soccer, triathlons, running, outdoor activities, scuba diving, cooking, knitting and reading.  She and Dr. Lenz have two boys, Bradley and Brandon, who have been adjusted since birth.