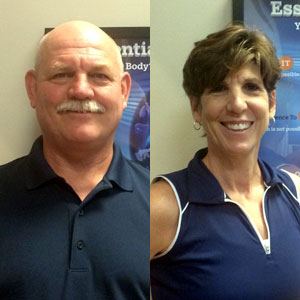 Terrence Wheelan, DC & Eileen Wheelan, DC
April 2017 – Terrence & Eileen Wheelan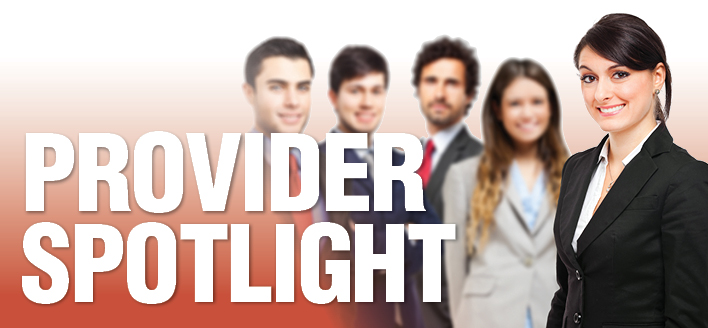 Dr. Terry Whelan
Chiropractic Story
I was playing top level rugby and competing to be selected for the USA Rugby tour to Australia. I was also suffering from a chronic hamstring problem that was hindering my performance. A fellow teammate suggested going to a chiropractor. The chiropractic adjustments completely fixed my hamstring problem. I successfully got selected for the USA Rugby Team and went to Australia to play international level rugby.
In continuing my USA Rugby career I was playing rugby in Chicago and met a chiropractor/rugby player who representing Life Chiropractic College (currently Life University). He mentioned that I could probably get a scholarship to play rugby and go to chiropractic school. That sounded like my perfect match and the rest is history!!
Education
After completing my undergraduate degree at University of Akron, I worked in mental health for many years. Fortunately, my successful rugby path led me to chiropractic school and I graduated from Life Chiropractic College (currently Life University) in 1988.
I continue to expand my knowledge through continuing education conferences. My specialty areas are sports related injury and therapeutic exercise rehabilitation.
Family & Chiropractic Lifestyle
Meeting my wife in chiropractic school helped shape my path of moving to Orange VA. We have been fortunate in creating an successful practice and have raised a healthy "chiro family" in beautiful Virginia.
My USA Rugby career allowed me to play internationally in Wales, France, Russia, Australia, Korea and England. I have retired from playing and I am now part of coaching staff for several collegiate teams…James Madison University and University of Virginia. In addition, I do player clinics for Mary Washington University, Old Dominion University, William & Mary, and Hampden Sydney College. It's a wonderful journey of helping so many young athletes prevent and recover from injuries through chiropractic care and rehab exercise.
My chiropractic health lifestyle is supported by swimming, hot yoga, and long walks our sweet dog Raven.
Thank you for being interested in us!! We look forward meeting you in person and finding out me may be of service in helping you. Give our office a call or email us and let's arrange a time to explore your options.
Dr. Eileen Whelan
Chiropractic Story
While pursuing my undergraduate degree at West Virginia University, my oldest brother Michael was in chiropractic school and inspired me to consider chiropractic rather than my path toward becoming a physical therapist. After getting my first adjustments from my brother I was fascinated by the physical impact on my body and decided that the chiropractic path would be a better fit for me. One of the best decisions of my life!!
Education
In 1985 I graduated with a BA in Psychology from West Virginia University. I then headed to Life Chiropractic College (currently Life University) in Marietta GA and graduated from Life CC in 1989. While in chiropractic school I met the love of my life, Terry Whelan who was 1 year ahead of me in school. After I graduated we moved to Orange VA and started our chiropractic life together.
I further my expertise and knowledge through continuing education conferences. Several specialty areas of my continuing education are Restorative Endocrinology-Adrenal Fatigue/Hormonal Imbalance Issues and therapeutic functional stability exercise.
Family & Chiropractic Lifestyle
After moving to Orange VA in 1989, we had 2 children, Schuyler and Mckenzie. Both of our children were born at home and have been "chiro kids" …adjusted from day one… drug/vaccination free. They continue to live the chiropractic healthy lifestyle as grown adults!
I have always been an avid runner and swimmer. I added triathlons to my fitness regimen several years ago. I have been competitive in doing a marathon, half marathons and International distance triathlons. I also stay committed to my fitness health doing high intensity interval training and hot yoga.
I am passionate about all aspects of my fitness life and how it compliments my chiropractic health lifestyle.