ChiroHealthUSA CLINIC SPOTLIGHT
Each month, one of our account managers will select an outstanding member of ChiroHealthUSA. We will provide a complimentary lunch to their office. Doctors will also receive a "Member Appreciation Award" to display in their office and will be recognized in our monthly e-newsletter.
January 2021 – The Wellness Junction, Millsboro, DE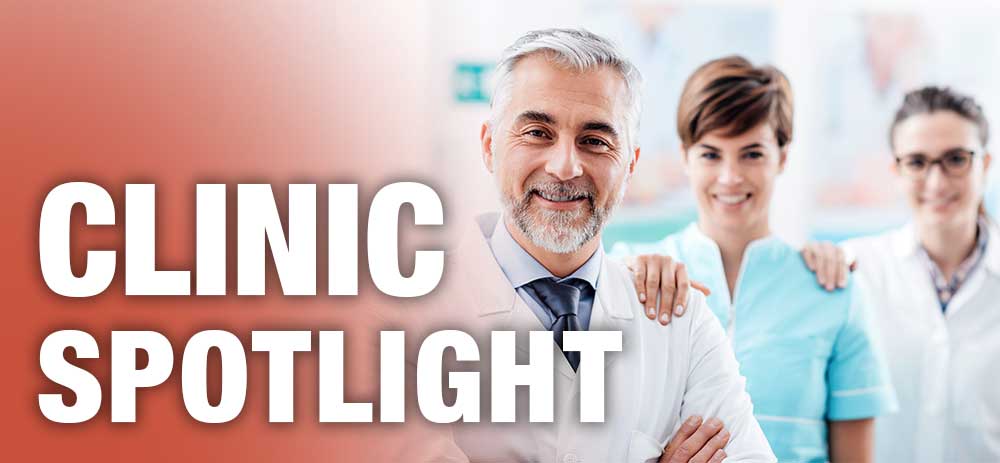 Dr. Randal Horsley is your Chiropractor at The Wellness Junction. A Palmer College of Chiropractic graduate located in Davenport, Iowa 2010. Dr. Horsley enjoys sharing his talents as a Chiropractor by serving the Delmarva area since 2011.
"I can think of nothing I enjoy more than working with patients of all ages in restoring and optimizing their health and wellness through Chiropractic and nutrition. I am blessed to share important health related information through speaking engagements locally and around the world and with it my personal Chiropractic story. Before becoming a Chiropractor, I spent years learning Molecular Biology, Biochemistry and Genetics. Researching breast cancer and human genetics in labs at UNLV and UI was a profound experience that really allowed me to appreciate the complexities and wonder of the human body.
I have the most wonderful patients in the area and strive to make sure they are given the proper health related facts backed by tried and tested research allowing them to distinguish between fact and marketing hocus pocus that seems to be everywhere nowadays. Accurate knowledge really is a boat load of power in the healthcare arena and if you follow the wrong advise you will simply get run over. The Wellness Junction patients are very well informed and I love to hear their stories of how the knowledge they have learned helped them and/or their loved ones acquire better health and wellness.
Here at THE WELLNESS JUNCTION, we strive to consistently be the leader and the best in up to date knowledge and skills in the Science, Philosophy, and Art of Chiropractic medicine, clinical nutrition, and healthcare in general. It is important to me to BE THE BEST DOCTOR I CAN BE FOR YOU. The only other thing more important than that is to be the best human being I can be to all! I am looking forward in seeing you soon.
Best of Health Always!"
– Dr. Horsley