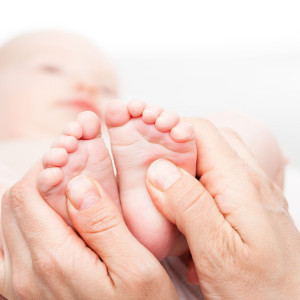 Several years ago, a school principal helped a group of baffled adults put into perspective his young students' proficiency on the computers.
"They grew up with a mouse in hand," he said. "You don't stop and think about what end of the pencil to put on the paper; they're the same way with computers. They've got this down."
And today, pediatric chiropractic care is taking a new generation across that threshold, tottering at the cusp of mainstream acceptance. It's a new wave that, in a few years, could make the idea of going to anyone instead of a chiropractor for lower back pain seem as preposterous as visiting the podiatrist for a toothache.
Even more, at least three out of every 100 children, according to the U.S. Centers for Disease Control and Prevention, have already experienced the additional benefits of chiropractic care for themselves. Thirty million youngsters visited a chiropractor in 2000 and that number more than doubled – to 68 million – by 2009.
And it continues to increase as studies show a growing collaboration between chiropractors and pediatricians. Here's why:
• It's not the same procedure chiropractors use on their adult patients. A gentle adjustment, such as massaging the face to align the jaw for a baby unable to latch during nursing, is often all that's needed to offset months of sitting in one position in tight quarters and the subsequent birth process. The drug-free, non-invasive techniques are included in the post-graduate instruction all certified chiropractors receive, and some pursue post-doctorate certification in the pediatric specialty as well.
• Some youngsters are days old when they get their first treatment. Others are preparing for an injury-free Little League season. The basic concept of chiropractic care, restoring the relationship between the spine and the nervous system, has proven beneficial in treating colic, promoting latching, and more restful sleep. A 2009 survey published in the Journal of Science and Healing found parents and chiropractors reporting a high rate of improvement in the children's presenting complaints, in addition to other beneficial effects unrelated to initial complaints.
• It sets the course for well-being in coming years. The central nervous system controls everything, and through chiropractic care, you're encouraging brain and nerve development. Today's chiropractor is also well-versed in the importance of good nutrition, regular exercise, and other lifestyle habits that lead to good health. Pediatric chiropractic care is a good place to start a lifetime of well-being, not viewing their chiropractor as an option but an integral part of their total health plan.
May they never wonder what end of the pencil to put on the paper!