If you're skipping out on stretching, it may be time you added it to your routine. Stretching can benefit your muscles and your joints. When you stretch, it can help your muscles get more blood flow. Plus, it helps improve your overall motion.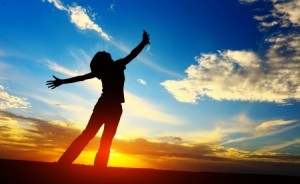 Did you know that stretching can help you be more flexible and even reduce your risk of injury? Stretching helps your body stay loose. It may even improve your performance as an athlete.
Like exercise, stretching helps you be more mobile. When you are in the same position too long (for example: sitting at your desk) you get tight and can start to feel pain because of it. Your muscles tighten up, and on top of that, poor posture can put strain on your joints. But stretching can help relieve some of this tension and help you feel better.
There are several stretches that are recommended for different parts of your body. If you're dealing with neck pain, you can see this one from Self Magazine. If it's back pain that ails you, try these stretches from Spine-Health. However, if you're dealing with pain from sciatica, consider checking out these techniques from Healthline.
Stretching can be a great addition to your overall wellness plan. So make a plan today to keep those joints and muscles flexible and mobile.