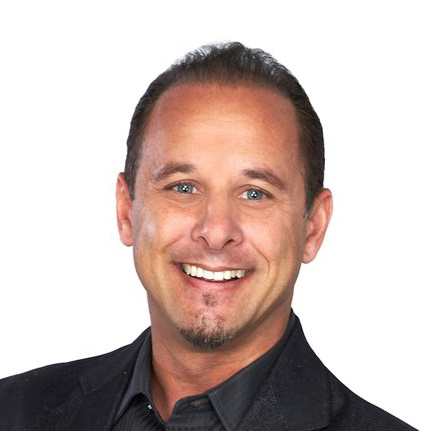 CEO of Cash Practice Systems
The definition of 'Loyal': Giving or showing firm and constant support or allegiance to a person or institution. Characterized by or showing faithfulness to commitments, vows, allegiance, obligations, etc.
We all want loyalty in our personal relationships. But what about having loyal patients in our practice? Let's take a moment to imagine what a practice full of loyal patients may look like.
Loyal Patients:
Your patients don't care if you accept their insurance or not.
Patients do not drop out of care when the pain stops.
They refer their friends and family.
You take care of entire families.
They value the care you provide.
Patients do not experience the 'pain' of paying.
The energy in the office feels good.
You're happy, your team is happy and your patients are happy.
A practice that is full of loyal patients experiences MORE JOY!
Now imagine being able to know that you will make payroll or be able to GROW your practice because you can anticipate the revenue for the next 12 months. Why? Because you know you can count on your patients being with you for months and even years in the future.
Don't get me wrong, we love new patients! We love being able to reach the masses and help more people through chiropractic. But not being dependent on them is practice FREEDOM!
So how do you cultivate a practice filled with loyal patients? Based on my experiences of having a practice full of LOYAL patients and helping thousands of Chiropractors do the same, I know without a shadow of a doubt there are four pillars for cultivating patient loyalty, with one of them a critical foundation in business.
It's been reported that 53% of a customer's loyalty is from the "sales experience". That's compared to 9% from the "value-to-price", 19% from the "Service Delivery" and 19% from your "Brand".
More than half of what impacts your patient's loyalty to you is the sales experience. And what exactly is a "sales experience" in your practice? In my opinion, it's the entire process they go through from the time they call your office to the moment they hire you.
And a major piece of this process is the presentation of your clinical findings along with offering the patient a care plan to purchase your services. And I believe this is why in the U.S., it's been reported that the average number of visits a patient sees a chiropractor is only 12. Most chiropractors do not create a great "sales experience" for their patients.
In practice, I developed new systems that focused on doing one thing very well. They all worked to remove the obstacles to patient care plan compliance. I was tired of patients not following through with care and not getting the full benefits of chiropractic. Eventually, the practice of my dreams, The Chiropractic Wellness Center, unfolded before my very own eyes and people were staying for lifetime wellness care.
By the time I sold my practice in 2011, my stats showed my average patient was with me 5+ years with a Patient Visit Average (PVA) 24 times the national average. You read that right…. 300 visits! Versus the national average of 12 visits.
So instead of my patients dropping out when their pain resolved or when their insurance was exhausted, they were staying and getting the full benefit of the care plan I had recommended. I am happy to report that it has been years since I sold my practice and many of the patients I left behind are still coming into the chiropractor who took over.
What did I do differently in practice to help cultivate patient loyalty? I put people on care plans right from the beginning of care. This is the critical foundation of business I referenced earlier.
The care plan included covered and non-covered services along with affordable payment options. And of course, I applied compliant discounts to the non-covered services to show what the cost of the care plan was versus paying per visit.
Patients had the clarity of their treatment plan and their financial responsibilities. There was no negative sales experience because I walked the patient through a positive report of findings experience that felt natural for them to say YES to care. Being able to focus on the patient's chiropractic experience allowed me to continue to cultivate patient loyalty in other areas too. But…I'll save those experiences for my next article. Stay tuned!
---
About the Author
Dr. Miles Bodzin is the Founder & CEO of Cash Practice Systems, Chiropractic's #1 Technology Platform for Increasing Patient Loyalty. He may be contacted at drobdzin@cashpractice.com or (877) 343-8950 x200.