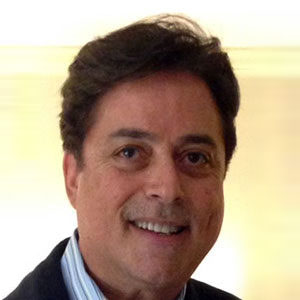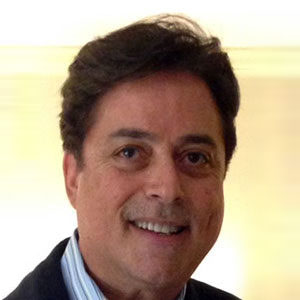 by Marty Kotlar, DC, CPCO, CBCS
President of Target Coding
#1 Fee Confusion:
Keep fees simple. Fee confusion is one of the most common causes of patient complaints to state boards.
All patients should be aware of your "normal" fees if providing discounts. Some providers give discounts without advising patients of the practice's normal fees. This can cause "sticker shock." Patient education is important now more than ever. Address medically necessary and wellness care during the report of findings.
#2 Missing Modifiers:
Have you ever received a denial on therapy codes 97110, 97140, 97012 or 97112 that state "missing or invalid modifier?" This situation could have a simple remedy. The health plan may have changed their policy and now requires either the GP, XS or 97 modifiers. The GP modifier is a Medicare modifier and indicates that the service is being delivered by a licensed physical therapist. The XS modifier is a subset of the X-ESPU modifiers. XS helps describe services that are "separate" because they are performed on "different" anatomic organs, structures or sites. Modifier 97 indicates that "rehabilitative services" are being provided. Services can be either habilitative or rehabilitative. Rehabilitative services help an individual keep, get back, or improve skills and functioning for daily living that has been lost or impaired because the individual was sick, hurt, or disabled. Rehabilitative services help patients restore functions or skills that have been lost.
Habilitative services develop skills and functions that had not been developed previously. For habilitative services, use modifier 96. This allows the payer the ability to differentiate habilitative from rehabilitative services.
#3 Business Associates:
Business Associates (BAs) are individuals or organizations that have access to your patient files, however, they are not employees. Common examples include billing companies, software vendors, clearinghouses, TENS companies, collection agencies, etc. If you have BAs, you probably need to have Business Associate Agreements (BAAs) in place. If you do not, you are violating HIPAA. If you have a disgruntled employee (whistleblower) accuse you of a HIPAA or billing violation, you may need to pay thousands of dollars in penalties. A chiropractor recently agreed to pay $80,000 in penalties to resolve allegations that he improperly billed a health plan for chiropractic adjustments after provided free electrical stimulation. These allegations were from a whistleblower who may now receive a percentage of the settlement. HIPAA violations are on the rise – become pro-active, protect your practice from exposure and implement a chiropractic compliance plan. If you'd like to set up a free 15-minute consultation to see what type of compliance plan would work for your practice, send an email amy@targetcoding.com.
#4 Bundling of ICD-10 Excludes 1 & 2:
ICD-10 has two types of excludes notes. Each note has a different definition for use but they are both similar in that they indicate that codes excluded from each other are independent of each other. Excludes 1 is used when two conditions cannot occur together.  An Excludes 1 note indicates that the code excluded should never be used at the same time as the code above the Excludes 1 note. Example, M54.5 (low back pain) has an Excludes 1 indicator with M54.41 (sciatica with low back pain, right side). Therefore, do not report both codes. If both codes are submitted, a denial will probably occur. Other examples include M62.- (muscle disorders) with M79.1- (myalgia). M79.2 (neuritis) has an excludes 1 indicator with M79.7 (fibromyalgia). Excludes 2 indicates that the condition excluded is not part of the condition and a patient may have both conditions at the same time. When an Excludes 2 note appears under a code it is acceptable to use both the code and the excluded code together.
#5 Progress Report vs. Re-examination:
Provide a mini "progress-report" or statement in your SOAP notes every 3 to 6 visits. Add this to the subjective or assessment portion of the note. A progress statement provides the continued justification for the services being rendered. A progress report may be required at specific intervals over the course of therapy, whereas a re-evaluation can be performed at any time over the course of treatment when clinically indicated. Physical therapists are not required by Medicare to get progress reports signed by an MD/NP and each progress report does not require re-certification of the plan of care.
Consider adding the following progress statements to your patient records:
the original pain radiated all the way the arm into the hand, not it's only in the shoulder region.
patient can now walk up a flight of stairs without assistance.
pain was severe, now it's moderate.
patient can now sleep thru the night without interruption.
patient originally could not get out of a chair without assistance due to severe back pain, now the patient can get out of a chair without assistance.
the headaches are not as debilitating since treatment began.
the pain scale was an 8, not it's 4.
the pain was sharp, now it's dull.
Most health plans consider chiropractic medically necessary as long as the patient has a neuromusculoskeletal disorder and improvement is documented within the initial 2 weeks of chiropractic care. Make sure to justify improvement and if the patient is not improving, what your intended game plan is to help the patient get back to normal functioning.
---
Dr. Marty Kotlar is the President of Target Coding. Over the last 12 years, he has helped hundreds of chiropractors, physical therapists and acupuncturists with compliance as it relates to billing, coding, documentation, Medicare & HIPAA. Dr. Kotlar is certified in compliance, a certified coding specialist, a contributing author to many coding and compliance journals and a guest speaker at many state association conventions. He can be reached at 1-800-270-7044, website – www.TargetCoding.com, email – drkotlar@targetcoding.com.